WELCOME TO LOMBOK
Lombok Eco Tour (www.lombok-eccotour.com) is the most reliable site for tourism information in Lombok, Nusa Tenggara Barat Province - INDONESIA. It was published on 2009 in order to support our government program to promote and develops tourism industry in Nusa Tenggara Barat "visit Lombok and Sumbawa program"
We are here with new concept of service and hospitality to meet expectation of fabulous holidays. It is specializing in conducting the discoveries throughout the region of east Indonesia especially The Lesser Sunda Islands, comprises Lombok, Sumbawa, Komodo, Rinca, Flores Sumba and other islands. Lombok Eco Tour backed up by young and creative staff with years of in-field experiences which truly an assured guarantee to patronize the quality of service to meet satisfaction
Our commitments are always to present up to date information about Lombok and it's surrounding islands, to offer best tours product with personal and excellent service to give meaning of your travels, aiming to create memories and satisfaction
Lombok Eco Tour ready to serve you better

Regular Price : USD230
Promo Price   : USD135
Book and join us

New trip destination on the west of Sumawa Island include combine with camping and snorkeling activities on Kenawa island.
Read more

Lets join our trip to Nusa Penida to escape from the crowded, trafic and polution of the main land in Bali.
Available for solo, couple and group with reasonable price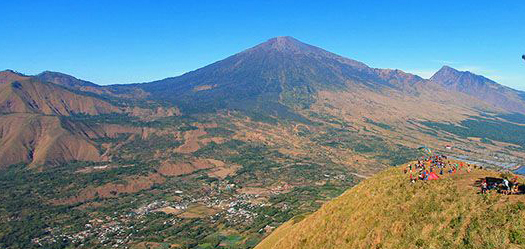 Hot News
Mount Rinjani National Park is closed during rain season on 2018 starting from 1st of January until end of March.
During the closure of Mount Rinjani Volcano we offer Pergasingan hill as the best alternative trekking or hiking alternative in Lombok for all trekkers. The trek trails are as well friendly for non experience trekkers and family traveller with kids.
Choose the option for Pergasing Hill Hiking Tour