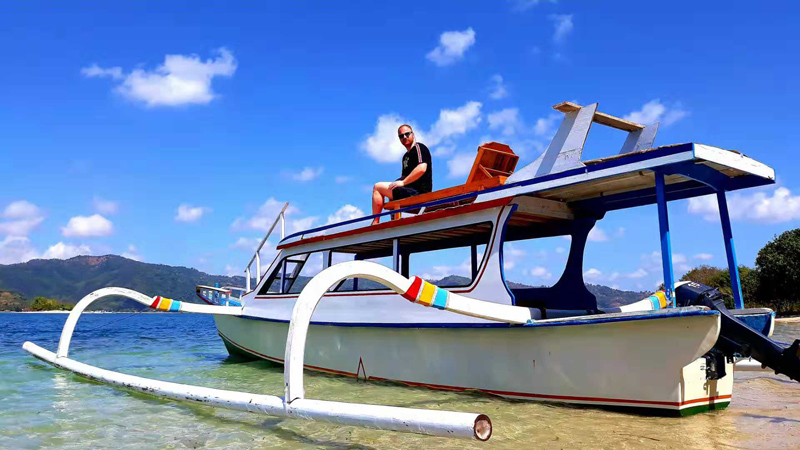 Gili Nanggu Sekotong Beach one day tour is discovering three little islands on the southwest peninsula of Lombok island. Located in Sekotong area, famous with white sandy beach along the coast line and clustered by tiny island around the area.
The three island are Gili Nanggu, Gili Sudah and Gili Kedis. These islands are getting famous and well know by the travelers because of it beautiful white sandy beach, colorful corals and fishes, calm and clear sea water good for snorkeling, swimming or just relax on the beach.
Gili Nanggu, Gili Sudak and Gili Kedis very friendly for traveler with kid. Less activity and crowded on these island because only one hotel and restaurant on Gili Nanggu and Gili Sudak. The local people living on the main land of Sekotong area.
Tour Highlights
Tawun Beach, beautiful white sandy at Sekotong, the peninsula of southwest Lombok island
Boat ride, crossing to the gilis using outrigger wooden boat, panoramic views along the boat ride
Gili Nanggu, Nanggu means "end or cape" , this island loacted at the end or farrer after Gili Sudak and Gili Tangkong, it has white sand beach, colorful corals, calm and clean sea water. There is one hotel and restaurant in this island, you can walk aroundi Gili Naggu island within 30  minutes
Gili Sudak, located more close to the main land, used to some local people from nearby main land live here. They have to leave the island because hard economic problem and also fresh water resources.
Gili Kedis, Famous as honeymoon island, very small island surounded pristine white sand, clear water and colorfull life corals
Snorkeling, our experience guide will escort you the best snorkeling spot where you can see lots fishes, corals and big sea stars (blue and orange colors)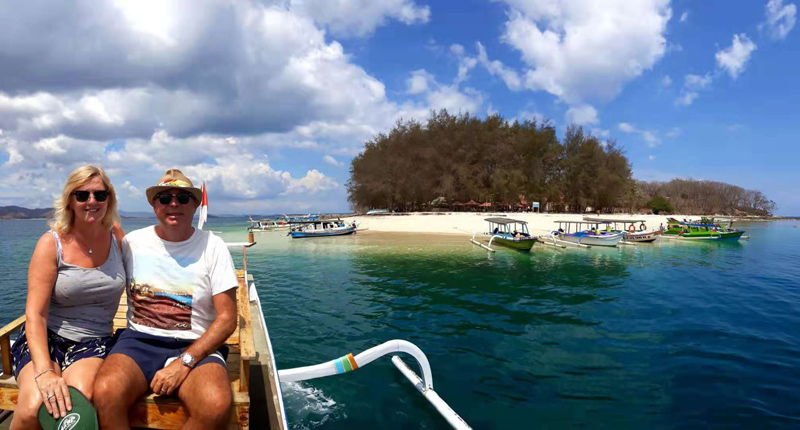 Itinerary
Depart 09.00 AM from your hotel with car drive to Tawun harbor on the south west of Lombok, drive through the coast line of Sekotong Beach, beautiful landscape along the way to harbor.
Arrive atTawun harbor then continue with outrigger wooden boat ride cross to Gili Nanggu, from the boat ride you will see beautiful view of the coastline lanscape and cute little house in the middle of the sea, by local people called "bagan" use for fishing during the night time. The tehnique is with net under the little house and very bright light lamp, this will fishing the small fishes include shrimp to come closer at the light and bigger fishes include squide will come to hunt for the smaller fish.
Feel the paradise when you step on the soft sand of Gili Nanggu, enjoy snorkeling, swimming and play with the fish.
From Gili Nanggu then move to Gili Sudak, another beautiful island, spend your time here for snorkeling. You also can buy lunch at the restaurant here, mostly serve fresh grill fish with reasonable price.
After snorkeling and lunch at Gili Sudak continue boat ride to Gili Kedis, just five minutes from Gili Sudak. Gili Kedis is really small island, you even can walk around the island just in 30 seconds. Gili Kedis famous as "Honeymoon Island". Feeling romantic when you are on this island, you can do more snorkeling, swimming or relax on the white sand beach feels the wind embrace you..
Get relax and swim on the beach or just lying down on the white sand.
Depart from Gili Kedis at 4 PM, back to your hotel. Program end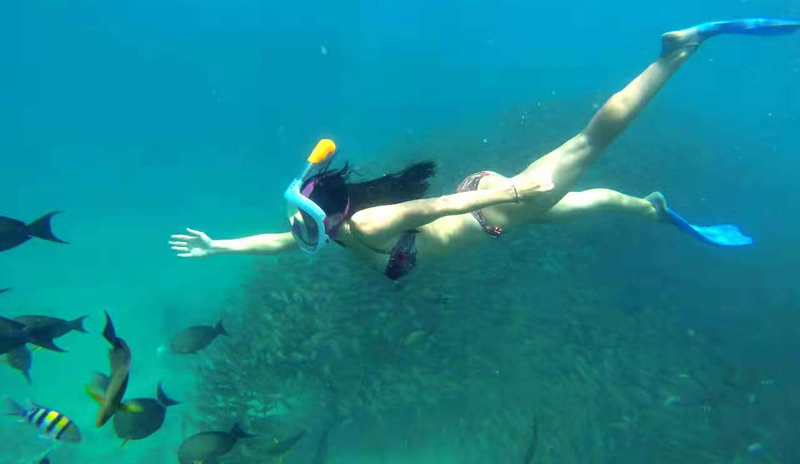 Tour Price:
| | |
| --- | --- |
| Number of Participant(s) | Price per Person |
| 1 (One) Person | USD 100 |
| 2 (Two) Persons | USD 60 |
| 3 (Three) Persons | USD 45 |
| 4 (Four) Persons | USD 35 |
Inclusions:
Medical Kit
Comfortable private AC coach
English Speaking Guide
Private boat
Snorkeling equipment
Soft drink on tour
Entrance fee
Donation
Local Guide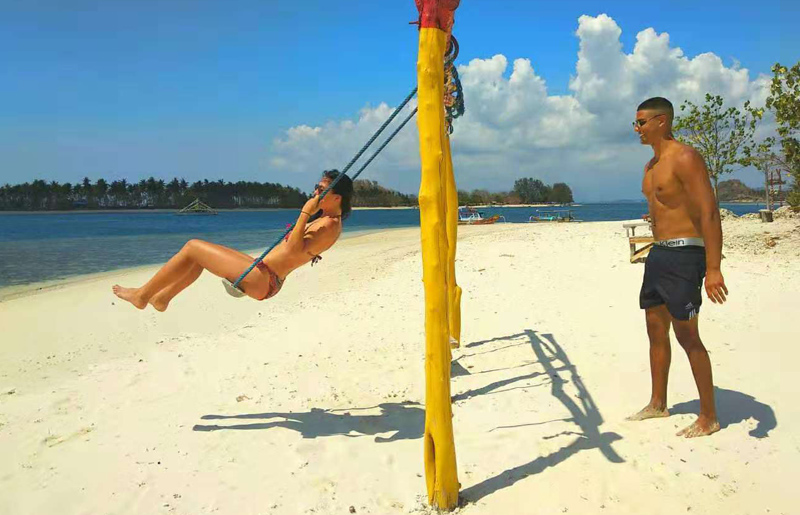 Who can do this Trip:
Solo traveler
Group
Individual or couple
Family with kid
How to Book::
Send your inquiry by WhatsApp, email or fill the booking form with details number of the person, name(s) list, pick up point (hotel name)
Your reservation will be guaranteed 100% without deposit. The reservation minimum 24 hours in advance
Term of Payment:
Full payment on the spot on the day of the trip with cash in USD or local currency
Online payment available via Paypal and should be settled in advanced to the following paypal account : waynenata@gmail.com
Cancelation policy:
No charge for cancelation made at least 24 hours in advance
Cancelation notification within 24 hours will be charged full payment
Things To Bring
Extra cloth for change, small towel, swim suit, sun glass, sun cream, camera and extra battery, some cash for personal need and tips.
Pick up and drop off point:
Pick up and drop off point is in Senggigi and Mataram city area, there will be additional charge accordingly for other location