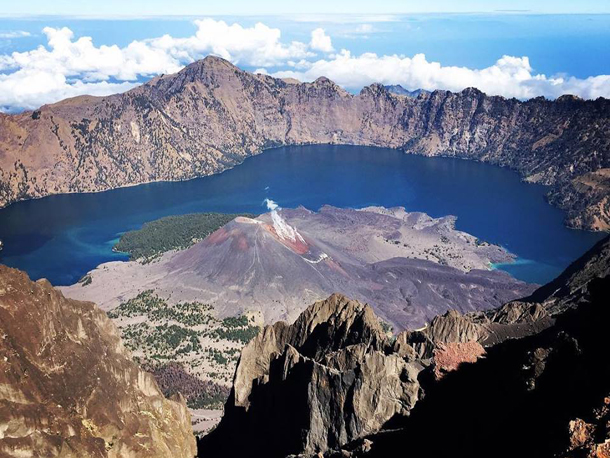 Mount Rinjani Sharing Trip is special trekking package for solo or group traveler who would like to join the trip to Mount Rinjani for cheaper price include pick up and drop off services. The trek starting from Senaru Entrance Gate a601 M on the west nd finish in Sembalun Village on the east. The group size  starting from 6 until 12 people every trip.
What to See:
Savanna Grass
Edelweis flower
Wild animals; monkey, birds, butterfly
Segara Anak Lake
View of Baby vulcanoe (Gunung Baru Jari)
Mount Rinjani Summit
Sembalun Crater Rim
Sunrise and Sunset
Hotspring
Senaru Crater Rim
Jungle/Rain forest
Who can do this Trip:
All trekkers and beginners with fit condition
Group
Individual or couple
Family with kid 12 years old
Note: This trip not recommended for pregnant and person who has mountain sickness
Package Price USD185/person
Package includes:
Transfers to Senaru Village
Transfer from Sembalun to Senggigi/Mataram City/Bangsal harbour
Entrance ticket Rinjani National Park
Trekking Guide
Porters to carry logistic and trek equipments
Full board meals; breakfast, lunch, dinner, coffee or tea, hot chocolate, snacks, fresh fruits
Camping equipment; tent, mattress, sleeping bags, cooking gears, first aid kit.
Drinking water
Inbound Travel Insurance
How to Book::
Send your inquiry by Whatsapp, email or fill the booking form with details number of the person, name(s) list, pick up point (hotel name) include copy of your passport for permit and entrance ticket registration
Term of Payment:
Payment in advance 50% as the deposit of your reservation via PayPal online payment
The balance to be settle with cash on arrival
Paypal account : waynenata@gmail.com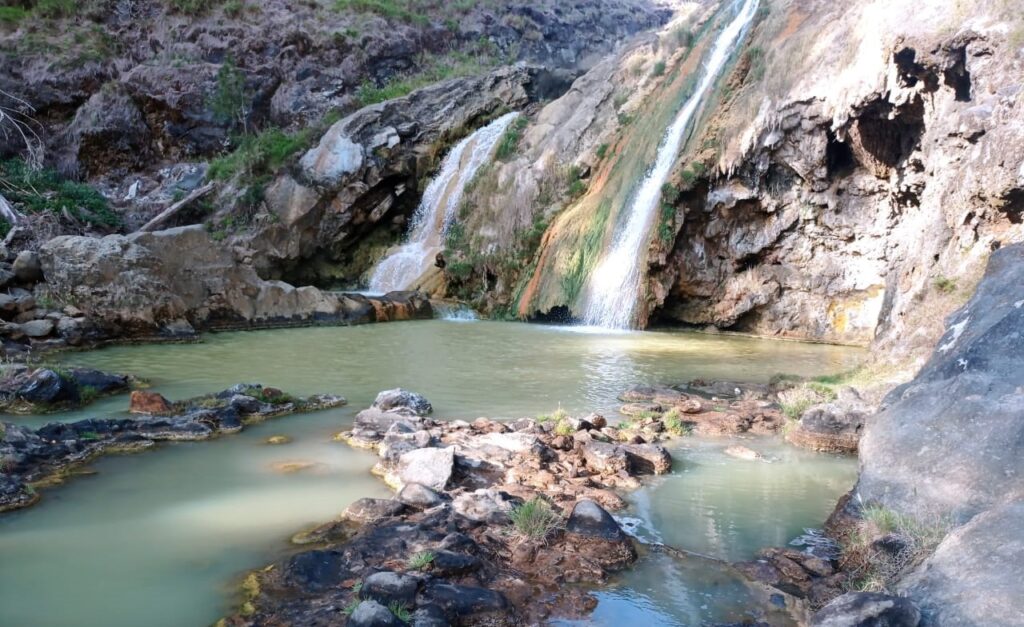 Itinerary:
Day 1: Trekking up from Senaru Village at 601 M above sea level to the Crater Rim 2641 M above sea level, walking through thick tropical rain forest and savanna. about 8 hours walk in 9 KM total distance, sleep in tent
05.00 - 07.00 Transfer to Senaru Village.
07.00 - 07.30 Arrive at the entrance gate in Senaru Village, meet with your guide and briefing
07.30 - 11.00 Start walk from entrance in Senaru Village through Pos 1 and Pos Extra rest point to Pos 2 for Lunch break
11.00 - 12.30 Arrive at Pos 2, rest and lunch
12.30 - 16.00 After lunch continue walk to Crater Rim, stop for rest taken at Pos 3 and Pos Cemara Lima
16.00 - 18.30 Arrive at the crater rim, free on your own leisure, enjoy beautiful view of Segara Anak Lake, Baby Volcano, Summit of Mt. Rinjani and spectacular sunset from the campsite.
18.30 - 19.30 Dinner under milion of stars light.
Day 02: Trekking down to the Segara Anak Lake 2000 M above sea level from Senaru Crater Rim 2641 M for 2,5 hours, Break and lunch at the Lake and then proceed go up to Sembalun Crater Rim 2639 M for 2,5 hours, total distance of walk 5 KM. Sleep in tent
07.00 Breakfast at the campsite
08.00 Leave Senaru Crater Rim campsite depart to Segara Anak Lake
10.30 Arrive at Segara Anak Lake 2000 M above sea level, proceed to the hot spring
12.00 Lunch at the Lake
13.00 Depart from the lake, tr ek to Sembalun Crater Rim
16.00 Arrive at Sembalun Crater Rim Campsite 2639 M
18.30 Dinner at the campsite - sleep early for summit attack on the following day
Day 03: Mount Rinjani Summit attack depart 2 AM Sembalun Crater Rim campsite to the top of Mount Rinjani 3726 M above sea level,  walk through steep and lose sand trek trails. Cold temperature, around 5 - 0 degrees. Estimate walk 3,5 hours at the 3 KM distances. After summit back down to the campsite through same route. Breakfast and rest after Rinjani summit then proceed walk down 9 KM through steep trek trails and open savanna grass. The trek finish at Sembalun Village 1150M
01.00 Wake up for light breakfast, coffee/tea
02.00 Trek to Rinjani summit
05.30 Reach the summit
06.30 Descend back to the campsite
08.30 Arrive at the campsite, breakfast
09.30 Leave the campsite walk down to Pos 2
13.00 Lunch at Pos 2
14.00 After lunch continue walk to sembalun Village
16.00 Arrive at Sembalun Village, transfer to your hotel or next destination
Pick up arrangements:
Free of charge for pick up in the area of Senggigi, Mataram city, Bangsal harbour, Pemenang, Tanjung and Senaru
Additional charge USD15/person pick up in the area of Kuta Beach, Gili island, Sekotong Beach, Lembar, Selong Belanak, Tetebatu
Pick up time 05.00 (AM)
Drop off point:
Free of charge for dropping off after the trek in the area of Senggigi, Mataram city, Bangsal harbour, Pemenang, Tanjung and Senaru
Additional charge USD15/person for dropping off after the trek in the area of Kuta Beach, Gili island, Sekotong Beach, Lembar, Selong Belanak, Tetebatu
What to bring:
Torch or Flashlight
Toiletries
Sun block/lotion, hat/cap, sun glasses
Spray for muscle/balm
Insect repellent
Camera, Handycam (Manual or Digital)
Extra rolls film for manual camera or fully charged extra battery for digital
Small towel
1 pcs extra of T-Shirts
Long trek pants/wind proof
Windproof Jacket
1 pcs extra of shorts
Trek stick/lekki
Cancelation policy:
Full refund for cancelation noticed 7 days before arrival
Cancelation within 7 days of the trip is charged 50% of the package price
Lastminute cancelaltion (one day or on the day of the trip) is full payment charge
Excludes:
Accommodation before and after the trek package
Personal expenses, tip to guide, porter and driver