Bandara International Lombok (BIL) or Lombok International Airport has more flights now from Bali, Jakarta, Surabaya, Yogyakarta, Palembang, Makasar, Sumbawa, Bima and Flores.
International flight are coming from Malaysia by Airasia and Singapore by Silk Air
By the sea, Kayangan and Lembar harbor serves 24 hours passenger vessel and goods, departure time every one hours.
Kayangan harbor, east of Lombok Island serves for Lombok and Sumbawa trip with duration 1,5 hours for one way trip
Pelabuhan Lembar (Lembar harbor) on the west of Lombok is for Bali and Lombok with duration  4 hoursone way trip
The sub harbors in Senggigi, Teluk Nare and Bangsal are use for Fast boat passenger between Bali and Lombok.
Incoming and outgoing transportation mode in Lombok:
1. AIR PLANE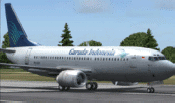 The new Bandara International Lombok (BIL) or Lombok International Airport serves daily incoming and outgoing domestic and international flight at the island. Domestic flights are: Garuda Indonesia for Bali - Lombok, Jakarta - Lombok, Sumbawa Lombok and Bima - Lombok.
Lion Air flies for Bali - Lombok, Lombok - Sumbawa, Lombok - Jakarta, Lombok - Surabaya, Lombok - Labuanbajo and Lombok Semarang.
Batik Air fly Lombok - Jogyakarta. City Link fly for Lombok - Bali, Lombok Surabaya and Lombok - Jakarta. Travira Air fly for Lombok - Bennete in West of Sumbawa island.
International flight by Silk Air for Lombok - Singapore with 4 schedules in one week and Air Asia as the new international for Lombok - Malaysia scheduled twice a day.
Lombok International Airport tax is free of charge
2. FAST BOAT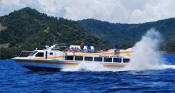 An alternative way to reach Lombok Island is by Fast Boat from Bali, The are numerous fast boats operated between Bali and Gili islands, Lombok, such , Blue Water Express, Gili Cat, Sea Marlin, Eka Jaya, Marina Srikandi, Scoot fastboat and Gili-gili.
Mostly schedule of the fast boat 2 - 3 trip a day, from Bali depart 9 AM and 12 PM with destination Senggigi Beach, Teluk Nare and three Gilis, Gili Trawangan, Meno and Air.
Departure Schedule from Lombok 9 AM, 11 AM and 1 PM, destination are Padangbai, Nusa Lembongan, Benoa, Sanur and Amed. The trip with departure or destination at Benoa and Sanur take about 2 hours.
Fast boat ticket IDR450.000/person
3. PUBLIC FERRY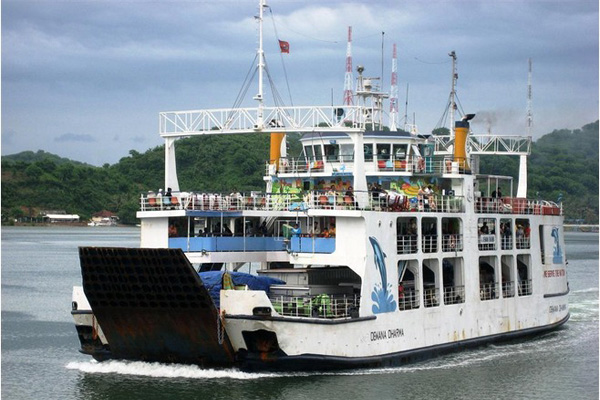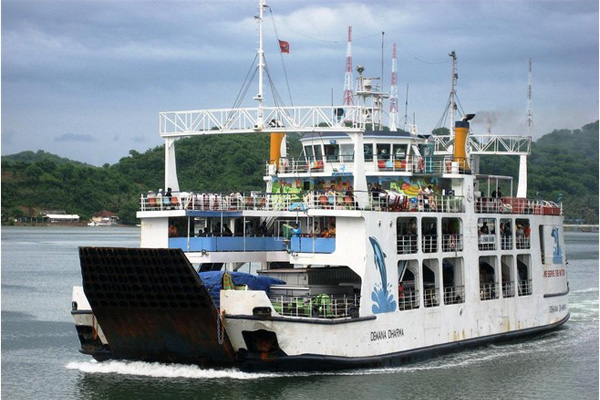 Large ferries carrying passengers, goods and vehicles operate daily between Padangbai (near Candi Dasa in Bali) and Lembar Harbour. These ferries are quite basic and slow, taking between 4-5 hours for the crossing. While they are cheap, it can cost quite a bit extra to get to Padangbai so its worth comparing all alternatives.
If you travel on a budget, public ferry is the alternative mode of transportation to reach Lombok. It departs from Padang Bai (East Bali) to Lembar (West Lombok). Ferry service depart every 2 hours and availalable 24 hours.
Ticket price for Padangbai - Lembar Public Ferry passenger is IDR45.000/person. Only buy the ticket at official ticketing office at the harbor.
The public ferry from Sumbawa depart from Pototano harbor, about same type of the ferry between Bali - Lombok, also carry passengers, goods and vehicles, 1,5 hours journey
The price for passengers is IDR25.000 Only buy the ticket at official ticketing office at the harbor.
All fast boat and ferry services are subject to weather conditions, and the trip across the Lombok Strait can get quite bumpy.
TRAVEL TIPS
Lombok and Bali offers travelers of all ages numerous and various leisure activities to enjoy. There are variety of hotels, resorts and villas to choose from.
FOOD & BEVERAGES
Peel the fruit before eating; avoid raw vegetables except at reputable restaurants. Ice in restaurants is safe. Drink always from bottled water and eat well done cooking food, unless when eating at recommended restaurants/cafes or hotel's outlet.
SHOPPING
Street or beach vendors are often pushing too hard on selling and most visitors feel inconvenient. Never try to look at any of their item/s even they might be interesting to you, even this could be fun for those who want to learn about bargaining tactic. For most visitors this is hassling.
HEALTH
Protect yourself from the intense equatorial sun. Use sun block and hat.
Sexually transmitted diseases are increasing in Indonesia. Local sex workers have multiple partners from all over the world. Act responsibly and use condoms, available over the counter at pharmacies.
BOOK IN ADVANCED
Due to the limited number of flights to Lombok, during the peak season we highly recommend you to make flight booking far in advanced. Don't forget to ask your local tour operator to re-confirm your ticket minimum 24 hours in advanced to ensure yourself to get seats.
RAMADHAN (FASTING) BREAK
Most tourist facilities in Lombok (Gili Islands & Senggigi) remain open during Ramadhan. Local Restaurants might close in residential area in Mataram or Cakranegara to respect the majority of Moesleem Fasting. Tourist are suggested to eat and drinks in hotel's or resort's area.