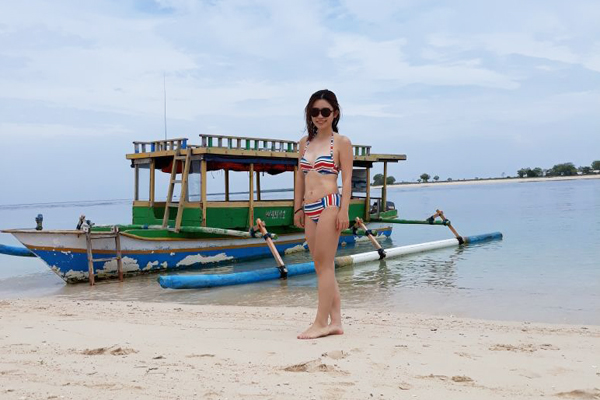 Gili Kondo and Gili Bidara East Lombok One day Snorkeling trip is exploring the uninhabited and unspoilt Gilis on the east coast of Lombok Island. The Gilis are Gili Kondo, Gili Petagan, Gili Bidara and Gili Kapal located at Sambelie district of East Lombok Regency. Visiting these places will enriching you travel expereinces with the super beauty underwater scenery, colorful coral reefs.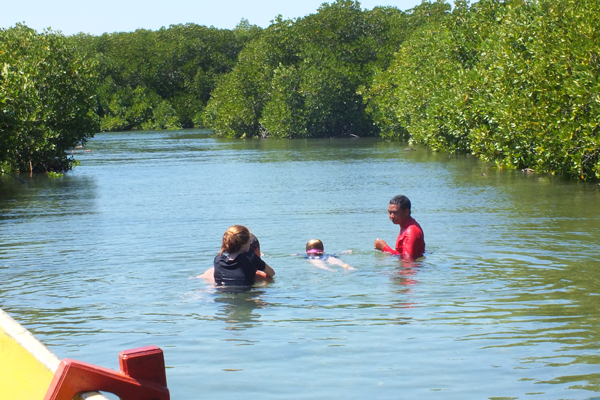 Tour Highlights:
Gili Petagan, located in Sambelia region in East Lombok, Gili Petagan becomes part of the Regional Marine Conservation Area (KKLD). Gili Petagan coverred by mangrove forest that has existed since the Japanese colonial era. We can do swimming and snorkeling at Gili Petagan, clear water and natural beauty live corals.
Gili Kondo is uninhabited and unspoilt, allowing you to experience the wonders of mother nature in the warm tropical waters and relax on the clean beaches with fine white sand. If you visit Gili Kondo you will be delighted with the activities on offer, snorkeling, swimming, boat tour of the surrounding islands and mangroves, fishing and camping
Lian tree called the ancient tree because plant species are endangered tree species are only found in about 1.5 ha of land located around the hamlet Menanga Classified Gunung Malang Pringgabaya District of East Lombok, precisely in the north Courses General Menanga Line or in front of Pidana beach tourist area.
Gili Bidara belong to the ranks of the small uninhabited island among many other islands, so no accommodation that can be utilized. When you visit Gili Bidara you will only find a pavilion for shelter, better known as Berugak. So you should bring supplies and tents, or heading to Gili Kondo separately obtain a homestay or camping on the outskirts shores.
Tour Itinerary:
Depart 07.00 from your hotel strightly drive to Labuan Pandan (harbor) Sambelie region in East Lombok. Before we reach the harbor we will stop to see the giant tree called Lian tree, the local residents around this tourism call the ancient tree (Ficus albipila) with lian tree because it is not found elsewhere. It is said that the tree was only in Australia, Africa, and Permatan Hamlet. This refers to the story of various told about the seeds are carried by birds that flied from another continent or drift to Lombok due to tsunamis in Australian waters hundreds of years ago. From Labuan Pandan continue with boat ride to Gili Kondo for first snorkeling and swimming activity. Spend about 1 or 2 hours in Kondo then move to Gili Bidara for another snorkeling. Here we will grill fresh fish for you for lunch.
After lunch we will explore the next island, Gili Petagan. When high tide possible explore the manggrove forest by boat ride and swimming between manggrove tunnel.
After explore Gili Petagan we will ride back to Labuan Pandan and drive to your hotel.
The tours finish around 18.30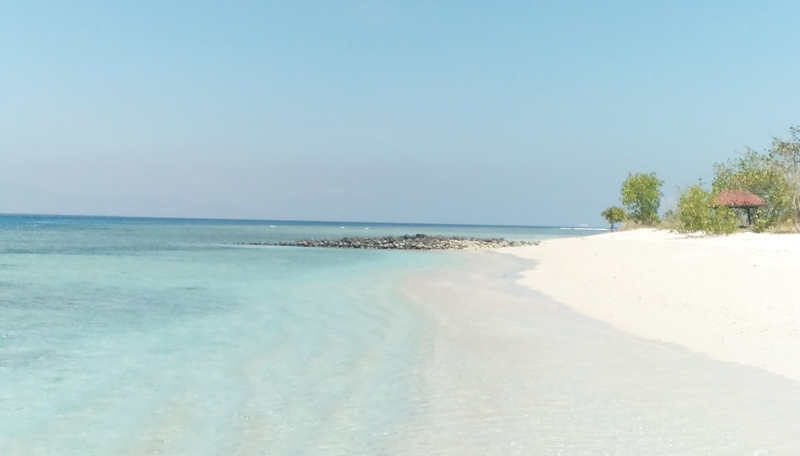 Tour Price:
| | |
| --- | --- |
| Number of Participant(s) | Price per Person |
| 1 (One) Person | USD 130 |
| 2 (Two) Persons | USD 70 |
| 3 (Three) Persons | USD 55 |
| 4 (Four) Persons | USD 45 |
Inclusions:
Medical Kit
Comfortable private AC coach with English Speaking driver
Private boat
Snorkeling equipment
Soft drink on tour
Entrance fee
Donation
Local Guide
Lunch (fresh grill fish)
Who can do this Trip:
Solo traveler
Group
Individual or couple
Family with kid
How to Book::
Send your inquiry by WhatsApp, email or fill the booking form with details number of the person, name(s) list, pick up point (hotel name)
Your reservation will be guaranteed 100% without deposit. The reservation minimum 24 hours in advance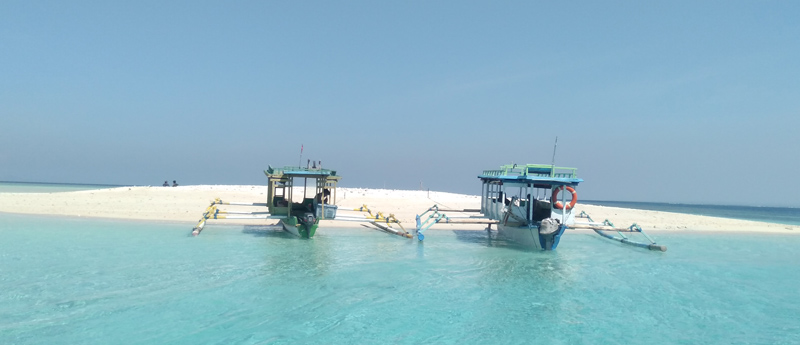 Term of Payment:
Full payment on the spot on the day of the trip with cash in USD or local currency
Online payment available via Paypal and should be settled in advanced to the following paypal account : waynenata@gmail.com
Cancelation policy:
No charge for cancelation made at least 24 hours in advance
Cancelation notification within 24 hours will be charged full payment
Things To Bring
Extra cloth for change, small towel, swim suit, sun glass, sun cream, camera and extra battery, some cash for personal need and tips.
Pick up and drop off point:
Pick up and drop off point is in Senggigi and Mataram city area, there will be additional charge accordingly for other location